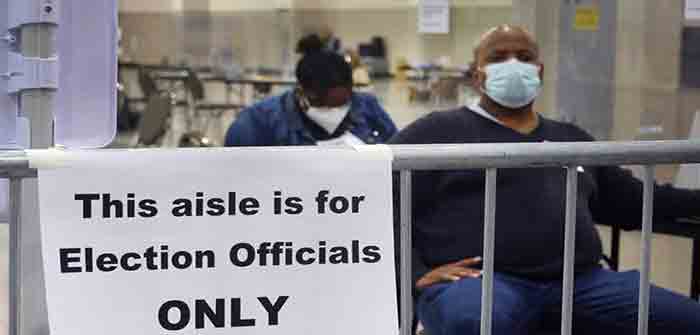 by Dan O'Donnell at 1130 WISN
Special Counsel Michael Gableman has served subpoenas to the administrator of the Wisconsin Election Commission, the executive director of the Milwaukee Election Commission, and four city clerks as part of his probe into the 2020 election, "The Dan O'Donnell Show" has learned exclusively.
On Friday morning, subpoenas were served to Wisconsin Election Commission administrator Meagan Wolfe, Milwaukee Election Commission director Claire Woodall-Vogg, the city clerks of Madison, Green Bay, Racine, and Kenosha as well as a former executive assistant to Racine Mayor Cory Mason, sources said.
The subpoenas seek all records related to grants from the Center for Tech and Civic Life (CTCL), a group funded by Facebook founder Mark Zuckerberg that is accused of taking over the administration of the presidential election in Green Bay and having undue influence on election administration in Milwaukee, Racine, Kenosha, and Madison.
The five cities, dubbed "The Wisconsin Five," submitted a joint bid for CTCL grant money to help administer the presidential election. Emails from former Green Bay city clerk Kris Teske revealed earlier this year that a CTCL partner organization, the National Vote at Home Institute, had unlawfully taken over the administration of the city's election. In Milwaukee, Woodall-Vogg was providing National Vote at Home Wisconsin lead Michael Spitzer-Rubenstein with daily email updates on early voting, and Spitzer-Rubenstein even requested access to the City of Milwaukee's voter database, which Woodall-Vogg declined.
Wisconsin Assembly Speaker Robin Vos signed off on the subpoenas earlier this week and…
Continue Reading