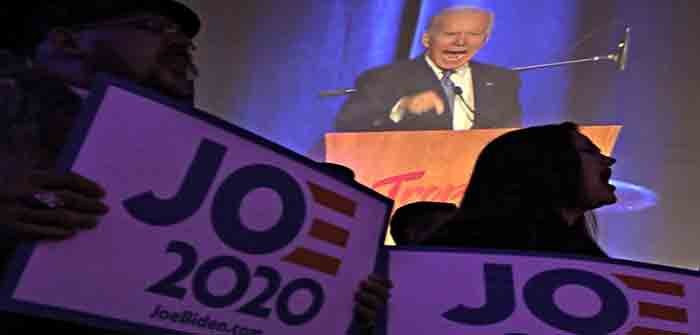 Seven City of Milwaukee voting wards reported more 2020 U.S. Presidential election votes than they had registered voters, according to an analysis of results and Secretary of State files.
Five of them are in the city's eleventh aldermanic ward, on the city's far Southwest Side.
Vice President Joe Biden carried the five in 2020 with 3,768 votes to President Donald Trump's 2,883— a margin of 885, or eight times what it was in 2016, when Trump earned 1,904 votes to Hillary Clinton's 2,012.
The City of Milwaukee reported record turnout of 84 percent Tuesday; 243,144 of 288,833 registered city voters cast a ballot.
Biden defeated Trump in Milwaukee 195,034 to 48,110, a margin of 145,916. He won 80 percent of the city's total vote.
Of the city's 327 voting wards, 90 reported turnout of greater than 90 percent; 201 reported turnout higher than 80 percent.
In 2016, city voter turnout was 75 percent.
588 to 10
Biden ran up gaudy margins in many Milwaukee voting wards.
He won 588 votes to Trump's 10 in the 107th voting ward, located in the city's Franklin Heights neighborhood. It's other two voting wards voted 411 to 14 and 968 to 33 for Biden– a grand total of 1,967 to 57.
In the 114th voting district in Lindsay Heights, on the city's near Northwest Side, Biden defeated Trump 334-6. In the 117th, in Borchert Field, Biden won 465-9.
Trump received 15 or fewer votes in 16 Milwaukee voting wards including a total 7,389 registered voters. Biden defeated him 5,217 to 151 in them.
Trump won nine of 327 Milwaukee voting wards  in his inaugural presidential run. Clinton won the other 318.
Trump won only four Milwaukee voting wards in 2020 to Biden's 323.
Wisconsin is one of 21 states that allow same-day voter registration at the polls.
The city's Democratic Party Chair is Chris Walton…
Continue Reading