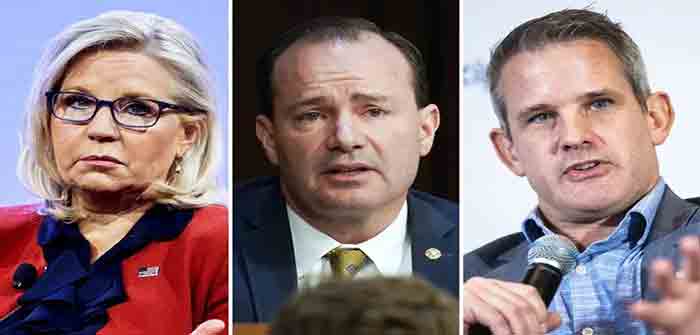 by Kyle Morris at Fox News
Utah Republican Sen. Mike Lee is calling for an investigation into the now-defunct House January 6 committee, accusing former and current lawmakers who served on the committee of "deliberately" hiding some of the footage from the Capitol riots.
Lee's comments came after House Speaker Mike Johnson, R-La., began releasing more than 40,000 hours of footage taken at the U.S. Capitol on January 6, 2021, when protesters angry about the 2020 election results entered the halls of Congress.
Highlighting the release of the footage in a series of posts to X, formerly known as Twitter, Lee called into question the character of former Republican representatives Liz Cheney of Wyoming and Adam Kinzinger of Illinois.
"Why didn't Liz Cheney and Adam Kizinger ever refer to any of these tapes? Maybe they never looked for them. Maybe they never even questioned their own narrative. Maybe they were just too busy selectively leaking the text messages of Republicans they wanted to defeat," Lee wrote in a post to the platform, which included a video that purportedly showed Capitol police officers facilitating the passage of protesters through the building that day…
Continue Reading