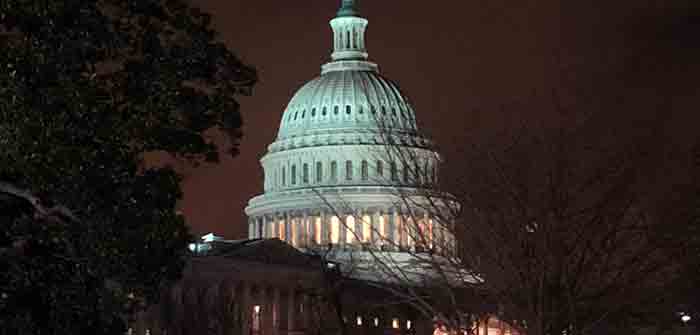 by Frankie Stockes at National File
The new rules package voted on by the GOP House majority and fought for by conservatives during the speakership vote passed the legislature yesterday, with every single Democrat voting against the rules, and one Republican joining them.
Under the new House rules package, Nancy Pelosi's rules are tossed, and the Jeffersonian motion to vacate the chair, which was gutted by Pelosi and the Democrats, returns, making the position of Speaker of the House a firable one.
In addition to a return of the motion to vacate, the new House rules package contains multiple big wins for conservatives and small government activists and returns influence within the House of Representatives to the American People and those they actually elect, instead of concentrating it in the hands of party bosses.
Under the new rules, which left-wing Republican Nancy Mace begrudgingly described as the most "conservative package we've had in 30 years" while threatening to withhold her vote (she ultimately didn't) a 3/5 majority of votes is required to raise taxes, and bills are given a 72 hour reading period so that Reps. actually know what they're voting for, and obligating taxpayer money to, before they do it.
Addititonally,…
Continue Reading