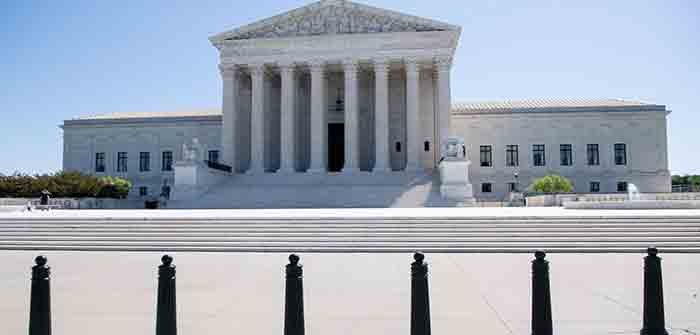 by Hannah Bleau at Breitbart News
Hobbs is proposing rules for Arizona elections that directly contradict the Brnovich vs. DNC  Supreme Court ruling, which upheld a state statute that bans ballot harvesting, as well as a policy that "throws out votes cast by persons in precincts in which they do not reside," as Breitbart News reported in July.
Hobbs, however, is proposing a 2021 Draft Elections Procedures Manual which, according to the RNC, "authorizes counties to improperly count votes cast in the wrong precinct for certain races," effectively circumventing the Supreme Court's decision. Page 201 of the manual reads [emphasis added]:
If the voter's name does not appear on that precinct's signature roster because the voter resides in another precinct (in counties that conduct assigned polling place elections), an election official shall direct the voter to the correct polling location or, if applicable, to a vote center. The election official must also inform the voter that although the voter has a right to vote a provisional ballot at that location, the voter must vote in the correct polling place in order for all of their votes to be counted. If the voter insists on voting at that incorrect location, a provisional ballot must be issued, but the voter should again be informed that voting in the wrong precinct means there may be some races or ballot questions on the ballot that the voter is not eligible to vote for so their votes for those races or ballot questions will not be counted. The voter should also be informed that ballots cast in the wrong county will not be counted.
 As a result, on September 15, the RNC sent a demand letter to Hobbs over the proposed changes in the 2021 Draft Reelection Procedures Manual, noting that she, in "multiple instances" purports to "authorize counties to count certain races ('up-ticket races') on ballots cast in the wrong precinct in precinct-based counties ('OOP ballots')."
The RNC continued:…
Continue Reading