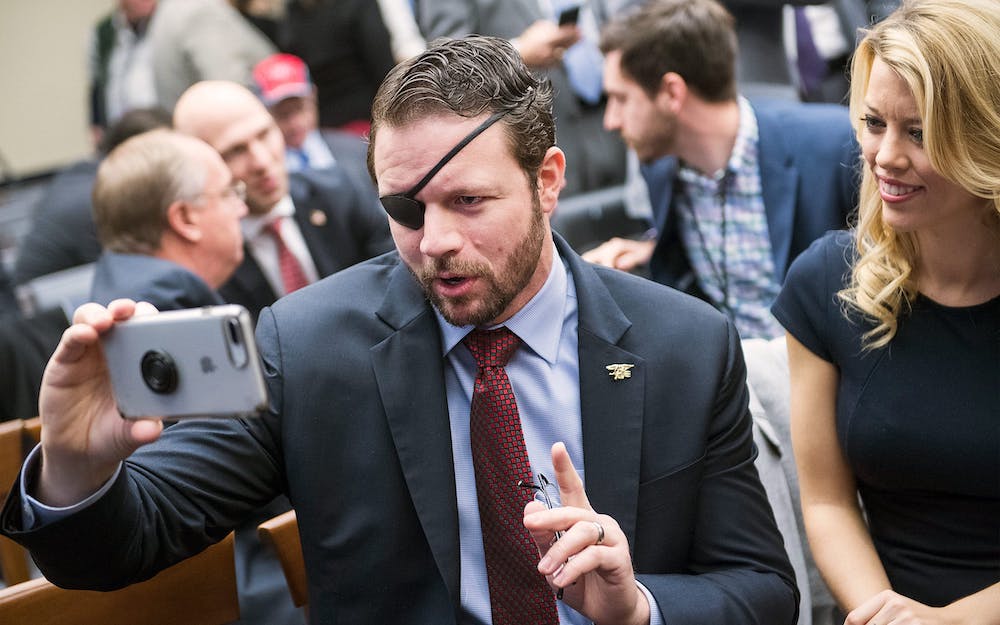 by Alisha Rodriguez at Republic Brief
During last week's heated infighting between House Republicans to elect a new speaker, some (then) Congressmen-elects were very vocal with their opinions of how other Republicans were voting. The most outraged and outspoken member was Representative Dan Crenshaw (R-TX) who publicly lashed out at the fervent "Never McCarthy" Republicans who refused to relinquish their deep-rooted stance against the Republican nominee.
Crenshaw received a lot of backlash for calling his collegues "terrorists" for holding up the vote that would get Kevin McCarthy elected to the speakership position, saying live on air in an interview "we cannot let the terrorists win."
Although Crenshaw ultimately got what he wanted with McCarthy leading the House, he's paying the price for his disparaging remarks with Congress back in session this week.
Crenshaw found himself fighting for the coveted position of House Committee on Homeland Security chairman, which he lost to Republican Mike Green of Tennessee by twenty votes. This position was previously held by former Rep. John Katko (N.Y.) which was recently vacated after Katko retired from Congress.
According to Washington Examiner,…
Continue Reading