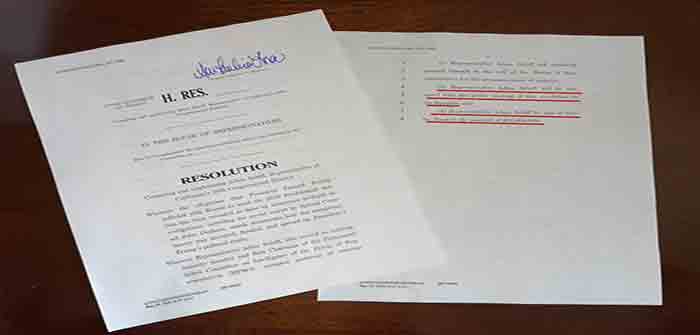 by The National Pulse Staff Writer at The National Pulse
Congresswoman Anna Paulina Luna (R-FL) has filed a motion to censure, condemn, and even fine her colleague Rep. Adam Schiff (D-NY) for his role in peddling the debunked Russia collusion hoax.
Tweeting on Tuesday afternoon, Rep. Luna said: "I just filed a privileged resolution, H. Res. 437, to censure, condemn, & fine Rep. Adam Schiff $16 million (1/2 the cost of Russia investigation) for his egregious abuse of trust. I, with my GOP colleagues, look forward to an imminent vote to hold this feckless man accountable."
This will be a privileged motion to censure & a $16 million dollar fine (half the cost of the Russia hoax investigation) meaning I WILL bring this vote to the house floor. I will not back down from this and I, along with my Republican colleagues, look forward to holding Schiff… pic.twitter.com/m7Pra52bPA

— Anna Paulina Luna (@realannapaulina) May 23, 2023
The text of the motion (in full, below) establishes that Rep. Schiff abused his position to lend credence to the Steele dossier, falsely prompted a FISA warrant application, encouraged surveillance of Americans, and cost the taxpayer in excess of $32 million on the investigations that followed.
The Congressional Research Services notes that fining a member has precedent…
Continue Reading