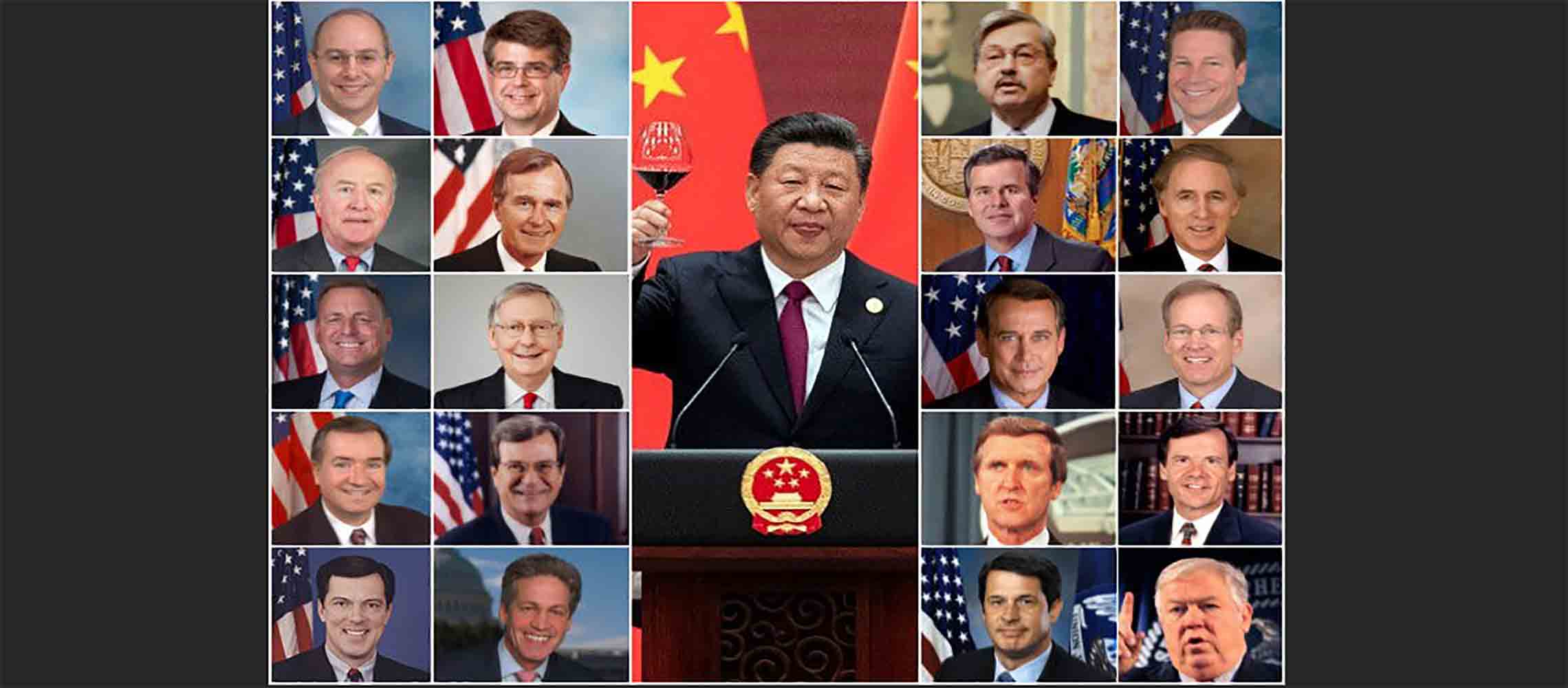 by John Binder at Breitbart News
A total of 20 former and current elected Republicans are named in Peter Schweizer's new bestseller Red-Handed: How American Elites Get Rich Helping China Win as having business dealings and political ties to the United States' largest adversary, China.
Senate Minority Leader Mitch McConnell (R-KY)
Sen. Mitch McConnell (R-KY) and his wife, former President Trump's Department of Transportation Secretary Elaine Chao, "enjoy some of the deepest and most abiding ties to Beijing- linked entities of anyone in Washington, D.C.," Schweizer writes.
Those ties mostly stem from Chao's fathers' massive shipping business, the Foremost Group, which has built the family's fortune by sharing a close financial relationship with China-owned companies like the China State Shipbuilding Corporation (CSSC).
After McConnell visited Beijing, China in 1993, alongside Chao, the Foremost Group received 10 mammoth ships from China-owned companies between 2001 to 2011.
"There can be little doubt that the McConnell-Chao family business fortunes could be disrupted overnight if Beijing looked with too much disfavor at the policy positions he takes toward China," Schweizer notes.
Former President George H.W. Bush and former Florida Gov. Jeb Bush…
Continue Reading