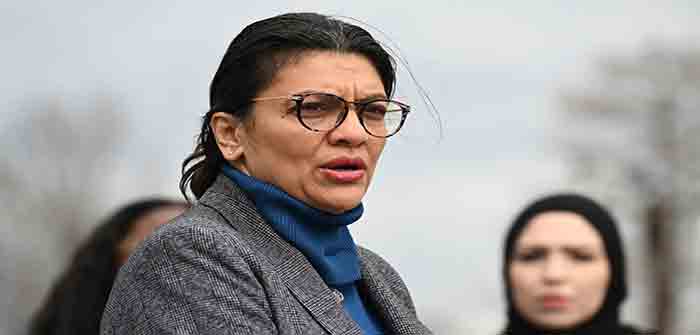 by Andrew Solender at Axios
The House on Tuesday voted to censure Rep. Rashida Tlaib (D-Mich.) for her criticisms of Israel and her defense of a controversial pro-Palestinian chant.
Why it matters: Nearly two dozen House Democrats voted for the resolution. Tlaib, the only Palestinian American in Congress, has infuriated lawmakers in both parties with her strident criticism of Israel.
Driving the news: The House voted 234-188, with four voting "present," to pass a resolution introduced by Rep. Rich McCormick (R-Ga.) censuring Tlaib for "promoting false narratives" about the Oct. 7 attack and "calling for the destruction of the state of Israel."
22 Democrats voted for the resolution – a combination of Jewish lawmakers, moderates from swing districts and members from states like Florida and New York with large Jewish populations.
Four Republicans voted against it: Reps. Ken Buck (R-Colo.), John Duarte (R-Calif.), Thomas Massie (R-Ky.) and Tom McClintock (R-Calif.).
What they're saying: Rep. Brad Schneider (D-Ill.), one of the most vocally pro-Israel Democrats in Congress, said in a statement that the censure measure is "not a perfect resolution" but he "felt he had no other recourse but to vote to censure her."…
Continue Reading