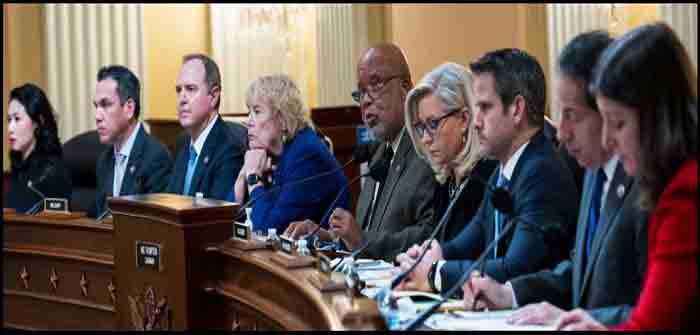 by Sundance at The Conservative Treehouse
The January 6th Committee in Washington DC has a much bigger bipartisan motive than most Americans understand.  The elimination of Donald John Trump from the political landscape is an exercise in protecting a surveillance state from the threat that Trump represents.
That said, I'm not sure that even Donald Trump himself realizes and/or appreciates the scale of threat he is considered to a system created in the aftermath of 9/11/01.  However, consider this a precursor to the next post on this website that will hopefully show exactly what the scale of the problem is.
Wyoming congressional representative Liz Cheney gets a lot of attention for her opposition to Trump; but what most people do not yet fully grasp is the direct and consequential nature of her opposition.  Liz Cheney, the daughter of former Vice President Dick Cheney, has a vested interest in removing the threat of Trump because the real issue comes back to what her father created in the aftermath of 9/11, the domestic political surveillance state.
There are two defensive operations currently underway in Washington DC to protect the biggest issue that few people talk about.  The first is the objective of Deputy Attorney General Lisa Monaco, the former Obama White House senior national security advisor and legal liaison from the executive branch.  The second objective is the J6 committee trying to stop Donald Trump from ever holding political office again.
Lisa Monaco is in place to protect the former Obama White House…
Continue Reading