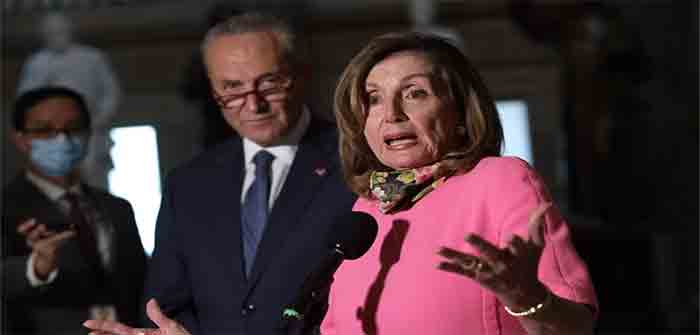 by John Solomon at Just the News
A month after the Jan. 6, 2021 Capitol riot, House Speaker Nancy Pelosi deflected any suggestion she or her staff could have influenced the security that failed that day when the Capitol building was breached. "I have no power over the Capitol Police," she declared.
Two years later, that claim is directly challenged by contemporaneous text and email messages made public by five House Republicans showing her staff had direct contact with the officials who planned the security and even edited some of the plans and notifications in the fateful days before tragedy struck.
The revelations, released Wednesday in a House GOP report obtained by Just the News, are prompting serious questions about whether the Jan. 6 Capitol breach could have been prevented while creating a new push for Republicans to summon Pelosi for testimony after they take over the House next month
"January 6 should have never happened," Rep. Troy Nehls (R-Texas), one of the authors of the report, told Just the News on Wednesday night.
"The reason there wasn't a proper security presence on that day goes right to the Speaker's staff and the Speaker's office," added Rep. Jim Jordan (R-Ohio), the soon-to-be-chairman of the House Judiciary Committee:
The Republican report…
Continue Reading