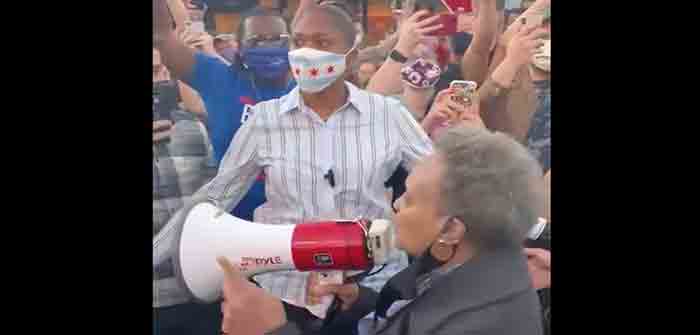 After being seen partying with crowds over Biden's presumed victory, Chicago Mayor Lori Lightfoot has issued new COVID restrictions in the form of stay-at-home orders and cancelling Thanksgiving. Lightfoot has demanded that Chicagoans avoid all non-essential travel, and prohibits residents from having people over.
These new orders come after the Illinois Department of Public Health reported 12,657 new and probable COVID-19 cases Wednesday, surpassing the previous record. Hospitalizations are also surging with  5,042 patients hospitalized with COVID-19 as of Wednesday.
Lightfoot is now attracting harsh criticisms over these measures, due to the fact that just days ago, she was seen celebrating the Biden victory in the street with thousands of other citizens.
Continue Reading