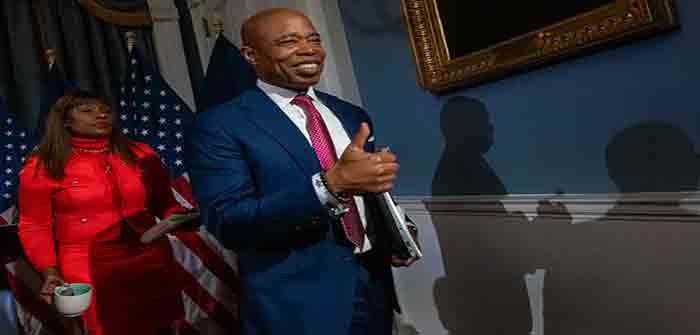 by Craig McCarthy at New York Post
Mayor Eric Adams admitted that he helped the Turkish Consulate get approval to open two years ago despite fire concerns — saying it was simply what elected officials do.
His comments came as he was grilled by the media Tuesday about details of a federal probe into his campaign, which reportedly focuses on illegal foreign donations from Turkey.
"This is what we do every day," Hizzoner told a packed room of reporters in City Hall Tuesday.
"When the constituency reaches out to us for assistance to another agency … you reach out to an agency and ask them to look into a matter," Adams continued, adding the only person he spoke with in 2021 in the fire department was then-Commissioner Daniel Nigro.
The remarks were the first time the mayor faced the full press corps since his phones were seized by the feds last week.
He brushed off most of the questions about the investigation,…
Continue Reading