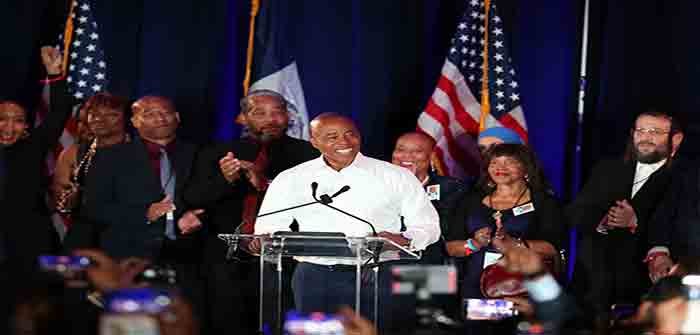 by Julia Marsh, Nolan Hicks and Sam Raskin at NY Post
Eric Adams will be the next mayor of New York City.
The Democrat cruised to victory Tuesday night over Republican candidate Curtis Sliwa in a race that was called just minutes after the polls closed at 9 p.m.
Adams had 67 percent of the vote while Sliwa carried just 28 percent, according to returns from the Board of Elections with 92 percent of precincts reporting.
Come Jan. 1, the ex-cop, former state senator and current Brooklyn borough president will take the reins of a Big Apple facing a sharp rise in violent crime and still shaking off the effects of more than a year of COVID-19 shutdowns.
Adams — who rose from poverty, was beaten by cops and then joined the NYPD, becoming a reformer — handily beat Guardian Angels founder and ex-radio host Sliwa, election results show…
Continue Reading