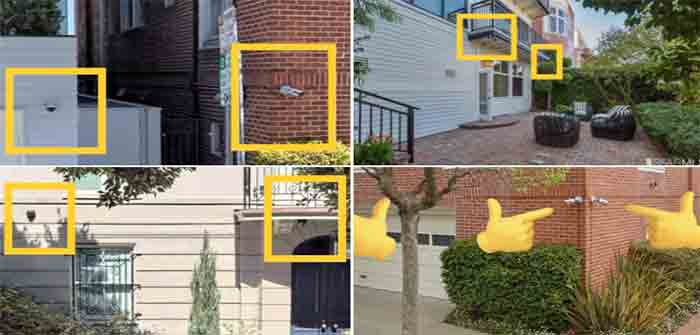 by ZeroHedge News Staff at ZeroHedge
Cameras outside the San Francisco home of House Speaker Nancy Pelosi recorded last Friday's break-in, but Capitol Police officers weren't watching the feed at the time, the Washington Post reports.
The Pelosi mansion has more security cameras than the Federal Reserve Bank… https://t.co/T3Is6ylo4K pic.twitter.com/aE84Tel9xx

— NevilleTheCat (@FearTheFloof) October 30, 2022
Instead, officers were alerted to the incident because police lights were flashing outside the house, causing them to rewind the footage and view additional camera angles.
The officer in D.C. quickly pulled up additional camera angles from around Pelosi's home and began to backtrack, watching recordings from the minutes before San Francisco police arrived. There, on camera, was a man with a hammer, breaking a glass panel and entering the speaker's home, according to three people familiar with how Capitol Police learned of the break-in and who have been briefed on or viewed the video themselves. -WaPo
So there's not only police bodycam footage, the Capitol Police have footage of the break-in itself – and rewound it to investigate after seeing flashing lights. So, that exists.
And why haven't we seen any of it?…
Continue Reading