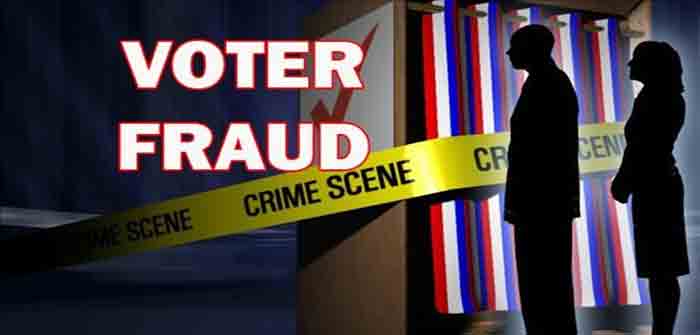 by Julian Conradson at The Gateway Pundit
Following nearly two full years of Biden's taxpayer-funded illegal invasion and destructive policy, the state of New York now has more than 3 million registered voters who do not possess proof of their identities, according to a new analysis.
Earlier this month, The Public Interest Legal Foundation (PILF), found a whopping 3.1 million New Yorkers – or about 23% of the state's 13.3 million registered voters – lacked a driver's license or a Social Security number to prove their identity. These individuals are a combination of dead voters, non-citizens, and those who refuse to provide (or do not possess at all) their documentation to verify.
The PILF study reiterates that states must maintain clean voter rolls in order to conduct fair elections and that Personally Identifiable Information (PII) is a necessary part of that process. However, Democrat-controlled states like New York are steadfastly refusing to do anything to fix the rolls, even as tight political races are coming down to the wire ahead of the midterm elections. Albany, NY, for example, has been one of the most egregious offenders of this, refusing to take any action to clean up its rolls despite mounting public pressure to do so.
TRENDING: EXCLUSIVE – ANDREW WEISSMANN PART II: 80,000 Innocent Professionals Lost Their Jobs Due to a Weissmann Indictment that Was Ultimately Overturned by Supreme Court
From Just the News:
"The report comes ahead of the November midterm elections during which New York faces both a hotly contested gubernatorial race between GOP nominee Lee Zeldin and incumbent Democratic Gov. Kathy Hochul and a string of close congressional elections that could decide the fate of the House of Representatives. Election integrity watchdogs have endeavored to convince Albany to clean up its voter rolls, though they have thus far had little success."
How many other states face this issue? With millions having come to the US illegally…
Continue Reading