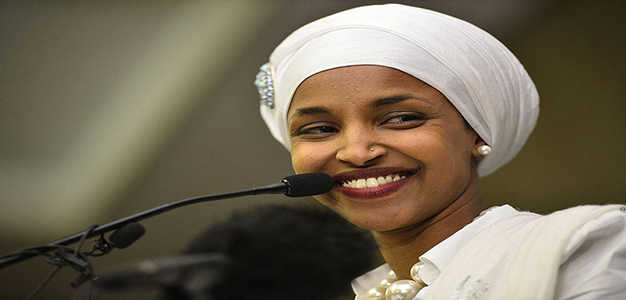 Minnesota's Ilhan Omar is, once again, seemingly at the center of a voter fraud scheme and, once again, Project Veritas has uncovered video evidence that shows fraud being admitted to and even taking place.
The video begins with Project Veritas founder James O'Keefe introducing the video and showing an exchange of $200 for a ballot by a ballot harvester. Then video then cuts to a man being interviewed and admitting that he was paid $800 for his ballot.
Project Veritas described it as a "pay-to-vote" scheme with possible connections to Omar. Within the video, insiders tell a journalist that Omar came up with the scheme to harvest the ballots by paying for them. What's more, it would seem that a group called Al-Shabaab (a group with close ties to Al-Queda) is extorting money from various citizens in order to be left alone.
The fraud we uncovered in Minneapolis should shock everyone.

Paying #CashForBallots is ILLEGAL.

Where is the @FBI? Where is @TheJusticeDept? pic.twitter.com/mCoCn3ryVK

— James O'Keefe (@JamesOKeefeIII) November 19, 2020
This isn't' the first time Project Veritas has uncovered a ballot harvesting scheme in Omar's district…
Continue Reading