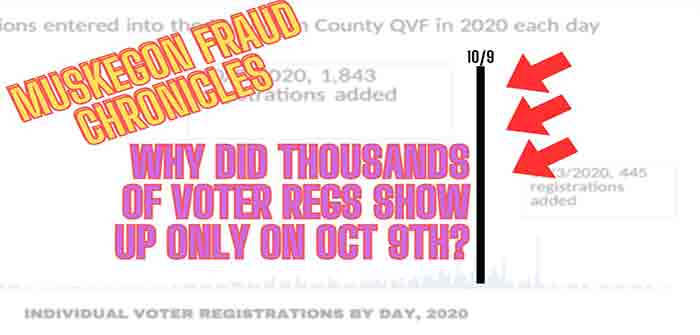 by Ben Wetmore at The Gateway Pundit
According to far-left Michigan Attorney General Dana Nessel, there was no serious voter fraud in the 2020 election.
The Gateway Pundit has been reporting that major voter registration fraud was found and investigated both by the City of Muskegon and the Michigan State Police: 2500 fake registrations in one day, and 8,000-10,000 submitted on another day. Nessel admitted this was true. According to Dana Nessel and her media allies, however, that is just proof the "system works" because the fraud was caught and those fraudulent voter registrations were allegedly never added to the voter file.
Muskegon locals claim that this is a lie and that fraudulent applications were added to the voter rolls.
But they will not allow the Gateway Pundit to verify Muskegon's election integrity claims by examining the public records, the voter registration applications, and they have no excuse why such an obvious fraud has resulted in zero prosecutions in three years. Yet, they claim, the system worked and prevented all the potential fraud…
Continue Reading