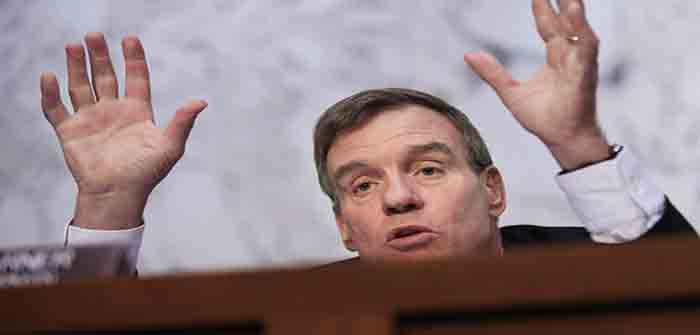 Editor's note: Below are two additional links to Schmidt and Taibbi's Twitter Files substack where they go into greater detail. It gives me great pleasure and much hope now that the scales are truly falling off Taibbi's eyes. He's an outstanding journalist who became difficult to follow much less post his work because the slant was so lefty corporate. That's the environment he worked in and removed himself from awhile ago. Here's to hoping Taibbi continues this journey, because like regular T-Room readers already know, there are numerous 'fake news schemes involving Russian(s)' bots and otherwise yet to be uncovered and reported on…
by Sue Schmidt and Matt Taibbi at Twitchy
Grab yer popcorn and take a seat as we present Matt Taibbi's latest 'Twitter Files Extra.'
As you read this keep in mind, RUSSIA RUSSIA RUSSIA.
1. TWITTER FILES EXTRA
The Senate, New Knowledge, and Manufacturing Russian Bot Hysteria
Reporting by @SchmidtSue1 pic.twitter.com/o8BRNYDQ89

— Matt Taibbi (@mtaibbi) November 3, 2023
Of course, the media was more than happy to follow along and help spread the hysteria. It's what they do best, ya' know.
And look at Mark Warner doing his part.
Gag.
3. Virginia Senator Mark Warner of the Senate Intelligence Committee called it a "bombshell": pic.twitter.com/JUvPzgqHzy

— Matt Taibbi (@mtaibbi) November 3, 2023
Bombshell.
TFG…
________________
You can also read more by Susan Schmidt and Matt Taibbi at his Racket News substack:
Twitter executives scoffed at a key Senate report on Russian bots, knowing what the public didn't: one of its authors helped design Hamilton 68. But the company kept quiet in the face of media hype…
AND
New Twitter Files Story Raises Question: Is It Hoaxes All the Way Down?
Susan Schmidt's dive into the Twitter Files is the latest to show ties between a growing number of fake news schemes involving Russian bots. How many frauds are there left to discover?…
Continue Reading