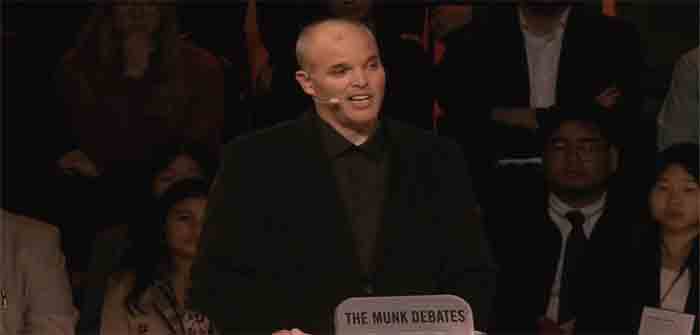 Uploaded by Sunfellow on COVID-19
"Be it resolved: don't trust mainstream media." My name is Matt Taibbi, I've been a reporter for 30 years, and I argue for the resolution. You should not trust mainstream media.
I grew up in the press. My father was a reporter. My stepmother was a reporter. My godparents were reporters. Every adult I knew growing up seemed to be in media. I even used my father's TV mic flag as a toy. I'd go in the backyard, stand with my back to the house, and play "live shot":
Chet, I'm in Norwell, Massachusetts, where firefighters are battling a three-alarm blaze…
I love the news business. It's in my bones. But I mourn for it. It's destroyed itself.
My father had a saying:…
_________________________________
To watch the full debate click HERE…
Continue Reading