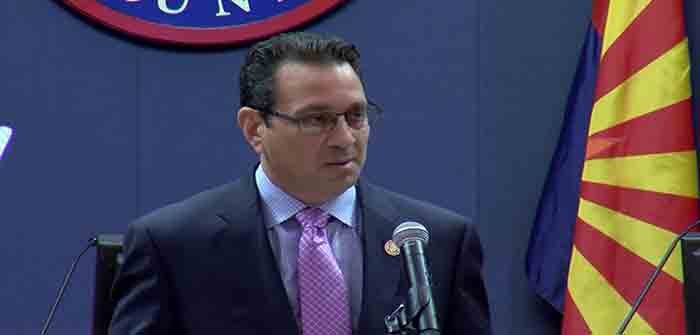 by Jordan Conradson at The Gateway Pundit
Chucri said that the extremely small-scale audit, performed by Maricopa County and used to declare this election was free and fair, was actually "pretty bullshit".
The Gateway Pundit has been reporting this for months.
In a March 22nd meeting with We The People AZ Alliance, Chucri told Shelby Busch and Steve Robinson that his colleague Clint Hickman "didn't have the guts" to do a real audit.
"I should have never believed what I was being told", Chucri said after believing that they could only audit approximately 47,000 ballots out of nearly 2.1 million.
Chucri knew that Maricopa County needed a comprehensive full forensic audit to find the truth.
In a recorded phone call on January 22, Chucri shared what he really thinks happened before he agreed to perform an audit of only 2% of the ballots, and fought against audit efforts in unity with the Maricopa County Board of Supervisors…
Continue Reading