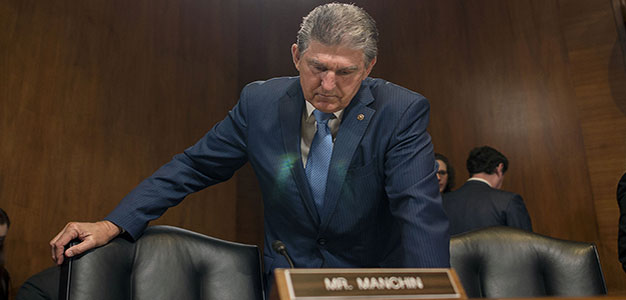 by Cami Mondeaux at Washington Examiner
Sen. Joe Manchin (D-WV) announced he would not be running for reelection to the Senate next year, raising eyebrows about what the West Virginia Democrat might do next — all the while reigniting fears among Democrats that his entry into the presidential race could cost President Joe Biden the White House in 2024.
Manchin has not indicated whether he intends to run for president next year, but the Democratic senator's resignation announcement comes at a time when voters are eagerly looking for an alternative to Biden and former President Donald Trump — giving Manchin an opening should he decide to launch a presidential bid.
Manchin's retirement comes just days after a national poll from the New York Times showed Biden losing to Trump in five of the six most crucial battleground states next year, prompting Democrats to consider whether the 80-year-old president is the best option to lead the ticket next year. Across the six states — which includes Nevada, Georgia, Arizona, Pennsylvania, Wisconsin, and Michigan — Biden trails Trump by an average of 48% to 44%.
But when Biden is taken out of the equation,…
Continue Reading