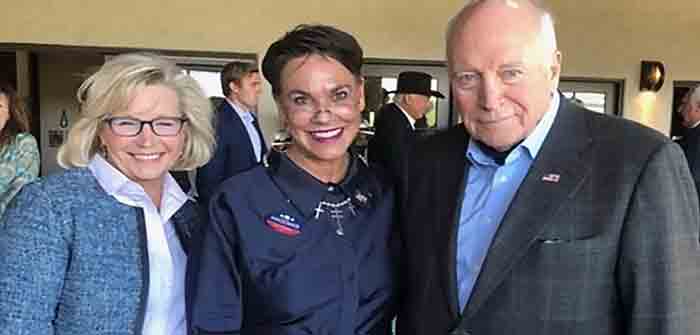 by Tom Pappert at The National File
Today President Donald Trump endorsed Harriet Hageman's bid to replace Rep. Liz Cheney, the anti-Trump representative from Wyoming who voted to impeach him. Hageman, however, was described to National File as Cheney's "BFF," or "best friend forever," has had family connections to the Cheney family that go back decades, and worked on Cheney's failed 2013 Senate campaign as a political advisor.
Despite running against Cheney, when Hageman launched her campaign yesterday, her own website had photographs of her posing with the anti-Trump Republican and Cheney's father, former vice president Dick Cheney. Additionally, until yesterday, Hageman's Facebook revealed that she was spending time with Cheney on election day in 2018, despite having her own race for governor that she lost.
"I was fortunate to be able to spend some time with Congresswoman Liz Cheney this morning, learning more about the challenges that we face," wrote Hageman, as National File reported yesterday. "We have friends and supporters throughout the state who are on the ballot today," she added, seeming to refer to her and Cheney as a plural entity…
Continue Reading