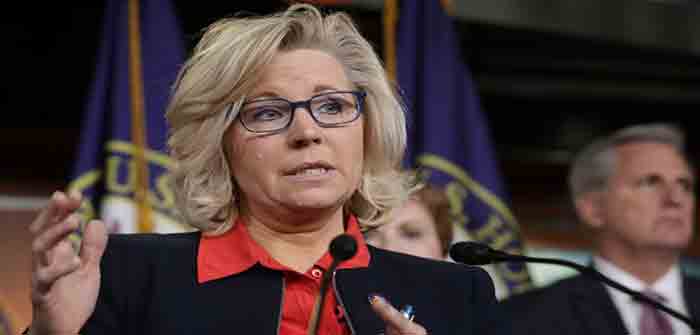 by Jon Jackson at Newsweek
The Wyoming Republican Party voted this weekend to no longer recognize GOP Representative Liz Cheney as a member of the party.
The resolution mentions Cheney's frequent clashes with former President Donald Trump and alleges she owes allegiance to House Speaker Nancy Pelosi, a Democrat.
Joey Correnti, chairman of the Carbon County GOP, one of the officials who pushed for the resolution to be passed, told the Casper Star-Tribune it came after what he estimated were nine county Republican parties in Wyoming voting to no longer recognize Cheney as a member of the state's GOP.
The Casper Star-Tribune said the vote by the state party was closer than some of the larger margins in various county committees which had already passed the resolution.
"It seemed like there was fatigue on the issue, which was nice to see," Dr. Joseph McGinley, a Natrona County GOP state committeeman, told the newspaper.
The vote, while it sends a message, is mostly a symbolic gesture and does not strip Cheney of any power. It passed the Wyoming GOP Central Committee by 31-29 on Saturday.
The Wyoming Republican Party first censured Cheney in February after she voted to impeach then-President Donald Trump after the insurrection at the U.S. Capitol on January 6. At that time, the state's GOP also asked her to resign.
"Previously mentioned in the resolution of censure…
Continue Reading