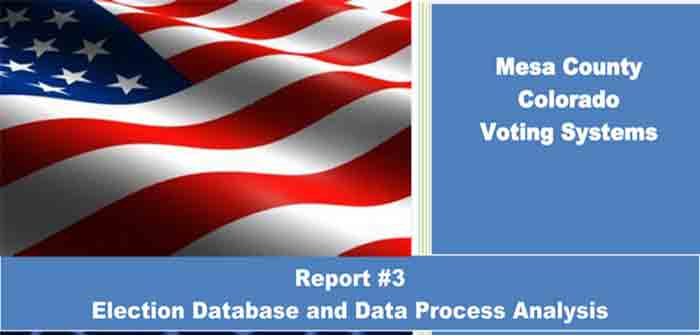 by Sundance at The Conservative Treehouse
For several months, Mike Lindell has been championing a forensic review of voter files from Mesa County, Colorado.  In a series of forensic reports looking into Colorado's use of Dominion vote tabulators, a data forensic team led by cyber-security expert Doug Gould have been reviewing electronic files from the 2020 election. {Direct Rumble Link}
According to Mike Lindell, Doug Gould and the team of forensic analysts who just completed the work, have conclusive evidence that files were manipulated and deleted during a May 2021, software update driven by the system vendor, Dominion.  Mesa County Clerk Tina Peters made a copy of the election files before and after the Dominion vendor installed software.  A forensic review of those files shows a difference in the actual voting tabulation.
The Files and PDF of the raw material are AVAILABLE HERE.
Mike Lindell notes he is filing injunctions immediately against seven states to stop them from using these electronic systems in the 2022 election, and later more injunctions will be filed in other states.  The evidence to support those injunctions is included in the 88-page report.
WATCH:…
Continue Reading