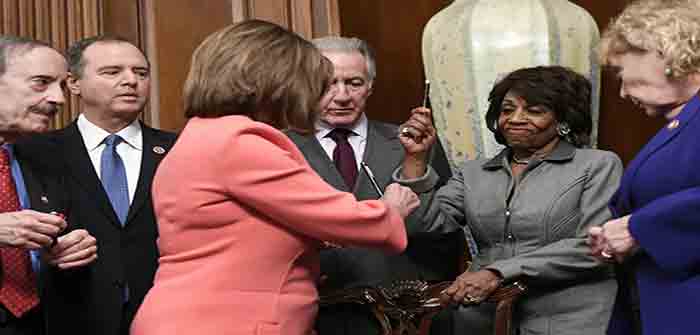 by Charlotte Hazard at Just the News
Two Republicans who will play key roles in the U.S. House next year demanded Wednesday night that outgoing Speaker Nancy Pelosi be required to testify before the chamber after a new report revealed her staff was directly involved in the Capitol security planning that failed during the Jan. 6 riot.
Reps. Jim Jordan, R-Ohio, and Troy Nehls, R-Texas, were among five GOP lawmakers who released a detailed report earlier in the day highlighting security and intelligence failures by the political and police leadership inside the Capitol.
They told the Just the News, No Noise television show that the email and text messages showing Pelosi's staff directly involved in the Jan. 6 security planning directly undercut the claims the Speaker made that she had no power or role over the security.
"The reason there wasn't a proper security presence on that day goes right to the Speaker's staff and the Speaker's office," said Jordan, who will become chairman of the House Judiciary Committee in January.
Added Nehls, who wrote a book this summer alleging Democrats were hiding significant evidence about what really happened in the days leading up to the Capitol attack: "January 6 should have never happened."
Nehls said he interviewed a former DC National Guard Commander who told him…
Continue Reading