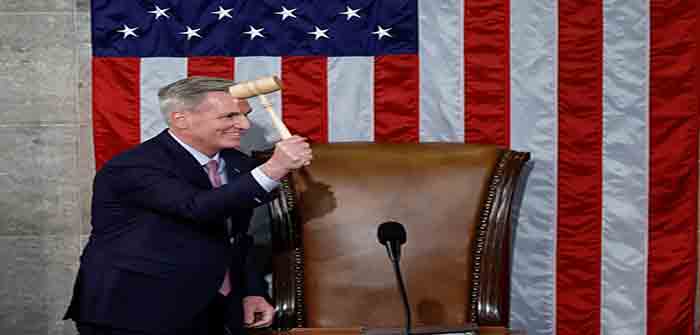 by Karl Salzmann at The Washington Free Beacon
House Speaker Kevin McCarthy (R., Calif.) confirmed on Monday that he had stripped three high-profile Democrats of their committee assignments.
California congressmen Adam Schiff and Eric Swalwell will lose their places on the House Intelligence Committee, while anti-Semitic Rep. Ilhan Omar (Minn.) will be off the House Foreign Affairs Committee, according to Associated Press reporter Farnoush Amiri.
With the demotions, McCarthy is honoring a promise he made in November.
"Eric Swalwell cannot get a security clearance in the public sector," McCarthy told Fox News's Maria Bartiromo at the time. "Why would we ever give him a security clearance and the secrets to America? So, I will not allow him to be on Intel."
Schiff, meanwhile,…
Continue Reading