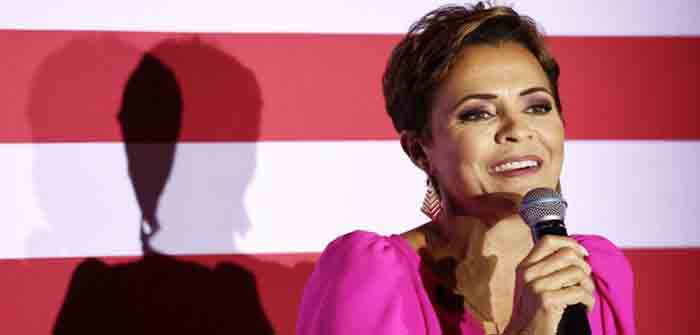 by Jordan Conradson at The Gateway Pundit
Judge Peter Thompson previously dismissed the lawsuit on Christmas Eve, despite the evidence of massive voter disenfranchisement targeting Republicans and obviously false trial testimony by County Elections officials.
As The Gateway Pundit reported, The Arizona Supreme Court ruled in Lake's favor and remanded the "erroneous[ly]" dismissed signature verification fraud count back to the trial court for further review; however, Maricopa County still refuses to allow her legal team or We The People AZ Alliance to review ballot affidavit signatures from the 2022 Election. See examples of the fraudulent signatures accepted by Maricopa County here.
Lake's attorneys plan to petition to "inspect the ballots verified by Maricopa, based on new evidence that came to light in 2023″ in Thompson's reconsideration of Count III on signature verification. 
Additionally, the latest Motion by Lake's attorneys states, "Lake is also contemplating a motion to reconsider the dismissal of Count IV (logic-and-accuracy testing) under ARCP 60(b)(3) within the same likely time frame as the proceedings remand. Indeed, she may also bring a new and separate action under 42 U.S.C. § 1983 and state law to press her federal and Arizona constitutional claims."
Kari Lake attorney Kurt Olsen today made a bombshell claim while asking for the reconsideration of counts relating to machine failures on election day,…
Continue Reading