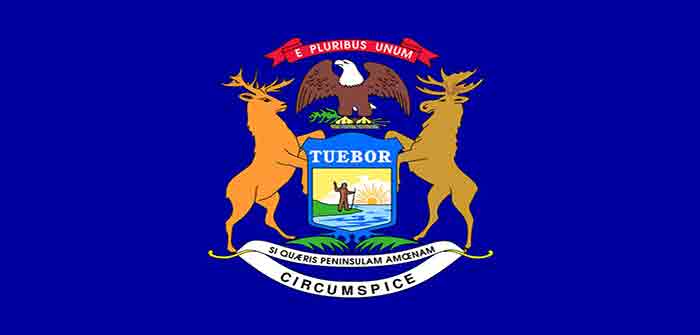 by Victoria Marshall  at The Federalist
In a win for election integrity advocates, the United States Western District Court of Michigan denied Michigan Secretary of State Jocelyn Benson's attempt at dismissing Public Interest Legal Foundation's (PILF) lawsuit pertaining to the failure to remove dead registrants from the state's voter rolls. The court also dismissed motions to intervene from leftist groups, such as the A. Philip Randolph Institute, the Michigan Alliance for Retired Americans, and Rise, Inc.
In 2020, PILF had notified the Secretary of State's office about dead registrants remaining on Michigan's voter rolls, but Benson did nothing about it. In November 2021, the nonprofit filed a lawsuit against Benson for her failure to remove 25,975 deceased registrants from voter lists.
According to PILF's own analysis of the 25,975 deceased registrants:
23,663 registrants have been dead for five years or more
17,479 registrants have been dead for at least a decade
3,956 registrants have been dead for at least 20 years
PILF's lawsuit contends that by refusing to clean Michigan's voter rolls, Benson violated Section 8 of the National Voter Registration Act of 1993, which requires officials to "conduct a general program that makes a reasonable effort to remove the names of ineligible voters from the official lists of eligible voters."
Michigan is also a member of ERIC, a voter-roll maintenance organization that ostensibly cleans state voter rolls — meaning the deceased registrants should have been removed long ago.
"We should not have to sue Secretary of State Benson to get her to do her job," PILF spokeswoman Lauren Bowman told The Federalist.
This isn't the first time Benson's been criticized for her job performance…
Continue Reading