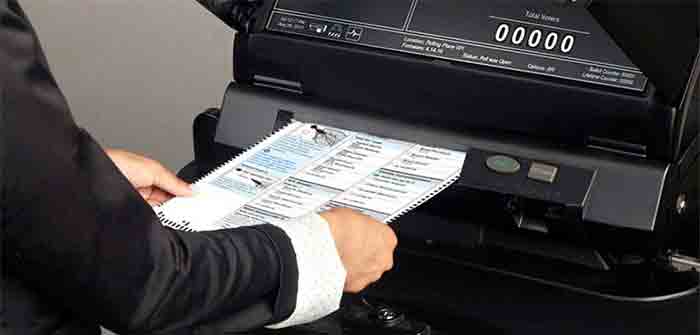 by Martin Walsh at Conservative Brief
A federal judge in Denver has delivered an ultimatum in a case against Dominion Voting System.
Judge Philip Brimmer, who is overseeing a case alleging racketeering against Dominion Voting Systems, told the plaintiffs they must document their residency before the case can move forward.
Dominion provided many of the voting machines used during the 2020 presidential election.
According to the Denver Gazette, Brimmer has ordered the plaintiffs in the case against Dominion to explain their residences, as there needs to be diversity for a federal case to continue.
The plaintiffs, from Michigan, have accused Dominion of violating the Racketeer Influenced and Corrupt Organization Act and claim the company intimidated its critics after the 2020 elections by sending cease and desist letters to those who expressed criticism of the company.
The complaint explains, "Generally, Plaintiffs are everyday Americans. They are fathers, mothers, daughters, and sons. They are the neighbor you say good morning to on your way to work. They are Americans trying to participate in a public debate about election integrity and security. Plaintiffs have been intimidated from participating in the debate, however, because of Dominion."
The Denver Gazette reported, "The lawsuit takes aim at approximately 150 letters Dominion has sent to individuals asking that they stop defaming the company and requesting that they preserve certain types of materials, including communications with the campaign of former President Donald Trump and lawyers associated with him who have promoted unfounded claims of election fraud."
The plaintiffs allege Dominion used the letters and threat of litigation to "chill the free speech" of those critical of the election.
"Generally, Plaintiffs are everyday Americans…
Continue Reading