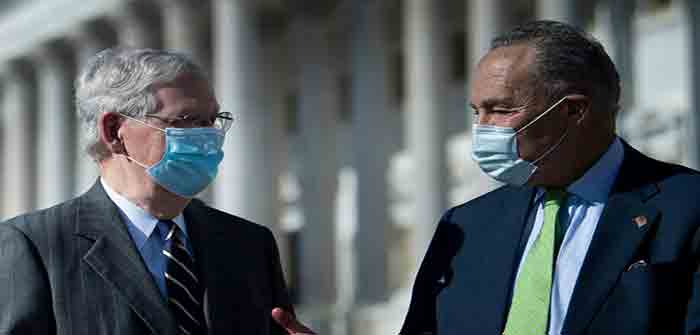 by John Solomon at Just the News
FBI intelligence warning that Jan. 6 protesters might violently storm the Capitol, target lawmakers and blockade Democrats in tunnels was never sent to frontline police commanders and officers, but was quietly emailed the night before to a top aide to Senate Majority Leader Chuck Schumer, according to documents that raise new concern that politics trumped security preparedness in the fateful hours before the riot.
Capitol Police Deputy Chief Sean Gallagher emailed top Schumer aide Kelly Fado, now the Senate's deputy sergeant of arms, at about 9:40 p.m. on Jan. 5, 2021 saying he wanted to "provide you visibility" to new intelligence that an FBI threat analysis center had received from a website owner, according to documents obtained by Just the News.
The information explicitly warned that demonstrators had detailed maps of the tunnel systems around the Capitol frequented by lawmakers and their staffs and they were plotting to create a "perimeter" for potential violence and to find "Democratic members early to block them from entering the Capitol." One point of entry the rioters were targeting was the Library of Congress, he warned.
"The owner of the website submitted an online tip to the FBI NTOC (National Threat Operations Center) stating that he has noticed a significant uptick in new visitors to his website," Gallagher wrote. "We have identified numerous open-source comments indicating groups intentions of finding the tunnel entrances and confronting/blocking" members of Congress.
"Additionally," he said, "we have seen a huge uptick with reporting via open source of the groups intentions of forming a perimeter around the campus (indicated in image #5 above) from 0600-1000 hours in order to block all MOC's from getting inside our perimeter to the Buildings with spots identified for direct action."
You can read the email and attachments here:…
Continue Reading