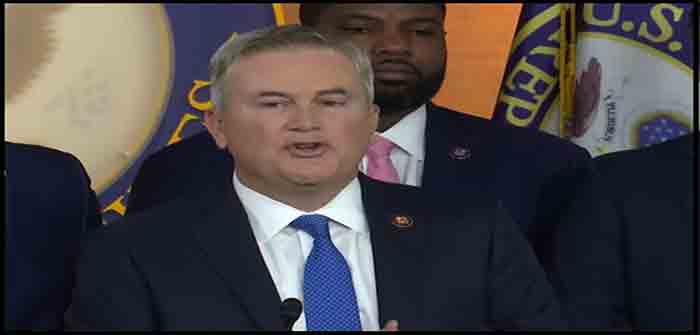 by Sundance at The Conservative Treehouse
Incoming House Committee on Oversight and Reform Ranking Member James Comer (R-Ky.), along with lawmakers from the legislative committee, held a press conference today declaring an investigation shall commence into the Biden family's influence peddling, the Hunter Biden laptop, and the Biden scheme to enrich themselves.
WATCH:
Genuine investigations do not need to be announced.  Take office, start working. This announcement is not needed, unless the announcement itself serves a purpose.  That purpose is what we have previously called "chaff and countermeasures."
Understanding the DC game of Chaff and Countermeasures…. A "Countermeasure" is a measure or action taken to counter or offset a preceding one.
Politically speaking, the deployment of countermeasures is a well-used tactic by professional politicians in Washington DC to counter incoming public inquiry and protect themselves from anger expressed by the electorate.  The republican leadership are very skilled in the management of "chaff" (outrage), and "countermeasures" (the distraction).
Weaponized government serves its own interests. The countermeasures are DC politicians assigned a role to control the incoming righteous inquiry from voters who find out about the weaponized or corrupt governmental action.  In the republican wing of the UniParty, it looks like this:…
Continue Reading