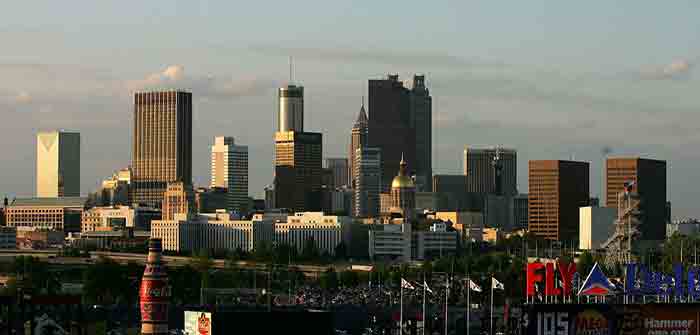 by Jordan Lancaster at The Daily Caller
Major League Baseball is reportedly planning to move the All-Star game from Atlanta, Georgia to Denver, Colorado, over Georgia's recent election bill, meaning they will be moving the game from a city with mostly black citizens to a city with mostly white citizens.
Atlanta, Georgia, is 51% black and 40.9% white, U.S. Census data from 2019 showed. Denver was 80.9% white and 9.8% black in 2019, according to U.S. Census data. ESPN reported Monday that the All-Star Game would take place at Coors Field.
At least they're moving from a 51% Black city to a 10% Black city in the name of justice. https://t.co/Mn5SDcP6Kz

— Nathan Wurtzel (@NathanWurtzel) April 6, 2021
Numerous sources reported that the MLB's decision to move the 2021 All-Star game could cost black-owned businesses. Nearly 30% of businesses in Atlanta are black-owned, and Georgia will face an estimated lost economic impact of more than $100 million due to the MLB's boycott of Atlanta, according to the president and CEO of Cobb Travel and Tourism Holly Quinlan. (RELATED: 'Stop Granting Special Privileges': GOP Senators Say MLB Shouldn't Have Antitrust Immunity While It Plays Politics)
The MLB announced Friday that it would be moving the 2021 All-Star Game out of Atlanta in response to Georgia's voter integrity law.
"Major League Baseball fundamentally supports…
Continue Reading