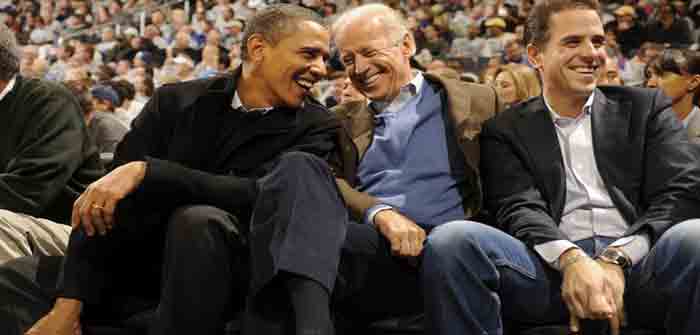 by Jon Rappoport
Hey. I'm always here to offer advice to the Left, to make their road smoother, to point them in the direction of fellow travelers they should cancel for deficiencies of "wokeness."
Let's start with the issue of GMOs, poisonous Roundup, and Monsanto (now swallowed up by Bayer).
Joe Biden is going to appoint Mr. Monsanto, Tom Vilsack, as his Secretary of Agriculture. Tommy boy held that post under Obama.
The Organic Consumers Association writes [1] (see also [2], [3], [4]): "If, like us, you dream of an organic, regenerative food system led by independent family farmers, then news that Joe Biden has asked Tom Vilsack to return to his Obama Era post as Secretary of Agriculture should be a real cause for concern."
"…when you look behind the curtains to see what Vilsack was really doing at USDA from 2009 through 2017, it's not pretty."
"He pushed through a corporate agribusiness agenda that began with his approval of more new genetically modified crops than any other Secretary, culminated in his shepherding of a bill to kill GMO labels through Congress, and included his racist firing of African American land trust hero Shirley Sherrod and his distortion of data to conceal decades of discrimination against black farmers. Between 2006 and 2016, the USDA [US Dept. of Agriculture] was six times more likely to foreclose on a black farmer than a white farmer."
"But, Biden doesn't care about any of this. Vilsack is Biden's buddy and that's all that matters to him. As the American Prospect reports, Vilsack has had 'a decades-long relationship with Joe Biden, going back to when he endorsed him for president while mayor of Mt. Pleasant, Iowa, in 1988'."
"Vilsack has remained very loyal to Biden. In the last year, he gave Biden more than $8,000 in campaign contributions (excluding money from his wife or to Democratic Party committees)."
"This support didn't just get him a job in the cabinet, he wrote Biden's campaign platform on agriculture issues, stuffing it full of false solutions like corn ethanol and methane digesters run on factory farm dairy waste."
"We need a USDA Secretary of Agriculture who will be a hero, steering our food and farming system toward a brighter, regenerative future—not a Secretary who will continue to be a pawn for the same corporate interests that are causing, and profiting from, the mess we are in."
Good luck with that dream under Biden.
Let's go further. Here's a piece I wrote during the Obama years—you know, when we were all living in paradise—about the president's GMO program.
Keep in mind that Biden's new secretary of agriculture, Tom Vilsack, was on board every step of the way, with Obama. Vilsack was enabler, expert, political operative, cheerleader—
MEET MONSANTO'S MAN IN WASHINGTON, BARACK OBAMA…
Continue Reading