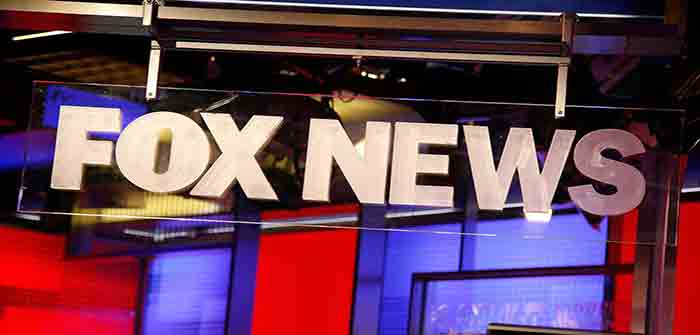 by Emerald Robinson at Emerald Robinson's the Right Way
Fox News has been on a collision course with its own audience since the stolen 2020 election — and you can almost feel the impact coming. The network has made so many dumb bets lately that it's like watching a busload of trailer park residents get offloaded to play the nickel slots in Reno. All you can do is shake your head as you think: I know they're all going bankrupt, and they're already bankrupt. It's been perfectly obvious for years now that Rupert Murdoch and his feckless sons turned against President Trump and actually helped Joe Biden — which is not just unforgivable. It's unsustainable.
Why? Because it requires the silence of other prominent conservatives, and the short term memories of GOP voters, to allow Fox News to continue pretending that it's a conservative news network. Guess what: GOP voters have not forgotten about Fox News calling Arizona early — and prominent conservatives are no longer interested in ignoring Fox's treachery.
Case in point: Dinesh D'Souza dropped several bombshells on Twitter recently that illustrate that Fox News has nowhere left to hide.
This sort of thing would be unthinkable just a few years ago. D'Souza's tweet virtually guarantees that he will never appear on any Fox News program again. He will be black-listed — a common practice at Fox (just ask Rudy Giuliani and Marjorie Taylor Greene and Peter Navarro). Dinesh knew all of this and did it anyway — and that should tell you something. (He even tagged a Fox producer on Tucker's team to name and shame him.) Fox has lost its monopoly power on the Right, and it's no longer immune from criticism by the conservative community.
That hasn't stopped Fox News from trying to cut D'Souza out of his own documentary in order to present the work as its own. Just watch this explosive video.
Fox News might as well be Helen Keller right now: it can't see or hear anything about the stolen election. So it cannot allow Dinesh D'Souza's new documentary "2000 Mules" to be mentioned on their shows because Fox News told its audience for the last 18 months that election fraud was a myth pushed by conspiracy theorists.
You do remember that, don't you?…
Continue Reading