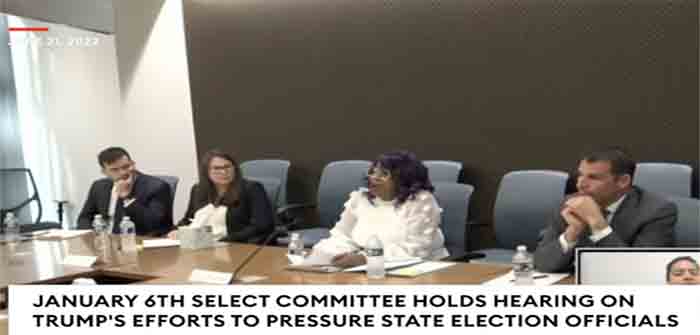 The videos appear to show Freeman contradicting later testimony about the series of events in late 2020 and early 2021.
We released the data immediately after verifying its authenticity as we believe the information is critical for Georgia citizens, and citizens of the USA, to make an informed decision about the legitimacy of the Biden administration's rule.
Below are news outlets that also filed open records requests for the information. The ORRs were CONDUCTED OVER A YEAR AGO.
They did nothing.
The American public should know who they are.
---
PROPUBLICA – December 13, 2021
INDEPENDENT – December 13, 2021
CNN – December 13, 2021
WASHINGTON POST – December 13, 2021
TALKING POINTS MEMO – December 10, 2021
RACHEL MADDOW SHOW – December 16, 2021
WASHINGTON EXAMINER – December 13, 2021
FOX 5 (ATLANTA) – December 13, 2021
11 ALIVE (ATLANTA) – December 10, 2021
REUTERS – December 16, 2021, December 7, 2021, December 6, 2021, December 4, 2021, November 30, 2021, November 29, 2021
AJC – December 14, 2021
Continue Reading