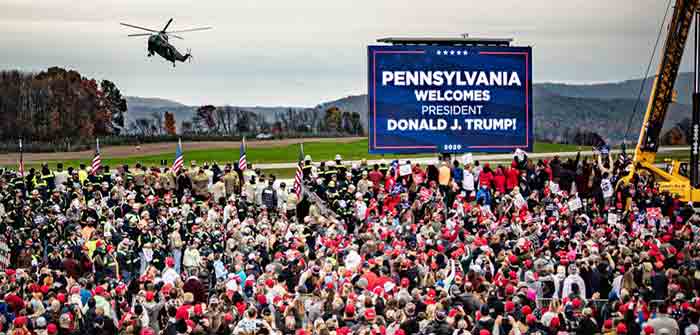 Update (1530ET): As we wait to hear more from Biden and/or his top campaign staff, here's where things stand as of Friday afternoon on the East Coast.
* * *
Update (1430ET): Republicans in Northampton County, Pennsylvania, lost a court bid to block the local elections board from disclosing identities of voters whose invalid mail-in ballots were cancelled on Nov. 3, one of several lawsuits filed in the state The Northampton election board provided the names to both the Democratic and Republican parties so they could alert the voters and suggest they vote in-person by provisional ballot.
The court denied complaint brought by state GOP officials, saying the state was already doing enough on its own to make sure the flawed or provisional ballots are separated.
Pennsylvania Lieutenant Governor John Fetterman, a Democrat, appeared on CNN and proclaimed that Biden's margins in the state are going to "continue to grow" and insisted that all the ballots had been legally counted. He also muttered this memorable line about Trump having the ability to "sue a ham sandwich".
Pennsylvania Lt. Gov. John Fetterman: Trump "can sue a ham sandwich" but it won't change ballots from being lawfully received and counted. pic.twitter.com/HyGZTYAYnA

— The Recount (@therecount) November 6, 2020
However, on the other hand, Biden's lead in Arizona is shrinking, raising hopes that Trump could come back and win the Western state. Biden's lead has shrank to 41,302.
Ivanka Trump, meanwhile, has come out to insist that every ballot be counted, even as her father pushes to limit late-arriving ballots from being added to the count…
* * *
Continue Reading