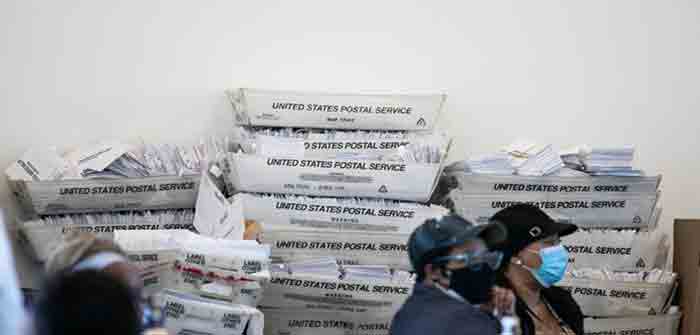 by The Center Square Staff at Just the News
Secretary of State Brad Raffensperger said he referred more than 1,600 cases of potential non-citizens attempting to register to vote in Georgia to local prosecutors and state investigators.
The secretary of state referred the cases to the State Election Board, the Georgia Bureau of Investigation (GBI) and local prosecutors. The announcement comes weeks after Raffensperger said the state completed the first citizenship audit of the state's voter rolls.
According to a news release, the audit identified 1,634 non-citizens as having attempted to register to vote. The state could not verify the non-citizens through the U.S. Citizenship and Immigration Services' (USCIS) Systematic Alien Verification for Entitlements (SAVE) program.
"Attempting to register to vote by an individual who knows he or she is ineligible is a violation of Georgia law," Lookout Mountain Judicial Circuit District Attorney Chris Arnt said in a news release.
Officials said that no non-citizens were allowed to register to vote. Instead, the would-be voters were placed in pending status and asked to provide proof of citizenship before casting a ballot.
Raffensperger, the subject of former President Donald Trump's criticisms, is undoubtedly trying to use the case to strengthen his position as tough on election malfeasance. He used the state-issued news release to lambast Stacey Abrams, a Democrat who unsuccessfully ran for governor four years ago and is running again this year.
Fair Fight Action…
Continue Reading