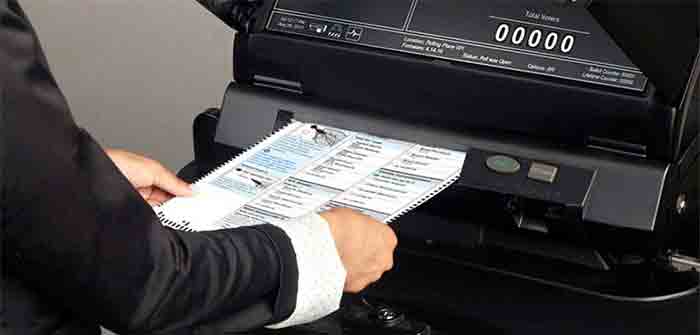 by Natalia Mittelstadt at Just the News
A2017 lawsuit in Georgia regarding alleged vulnerabilities in Dominion Voting Systems machines is set for trial in January, following the public release of a report on the possible issues earlier this year.
The Atlanta Division of the U.S. District Court for the Northern District of Georgia is hearing the case of Curling v. Raffensperger, where the plaintiffs are asking to switch from electronic voting machines to paper ballots. Georgia Secretary of State Brad Raffensperger (R) and State Election Board members were first sued by the Coalition for Good Governance and several individual voters in 2017.
On Friday, Judge Amy Totenberg issued a 135-page ruling, which alleges that the state's electronic voting machines have significant "cybersecurity deficiencies that unconstitutionally burden Plaintiffs' First and Fourteenth Amendment rights and capacity to case effective votes that are accurately counted."
The footnote to that summary by the judge reads, "The Court notes that the record evidence does not suggest that the Plaintiffs are conspiracy theorists of any variety. Indeed, some of the nation's leading cybersecurity experts and computer scientists have provided testimony and affidavits on behalf of Plaintiffs' case in the long course of this litigation."…
Continue Reading