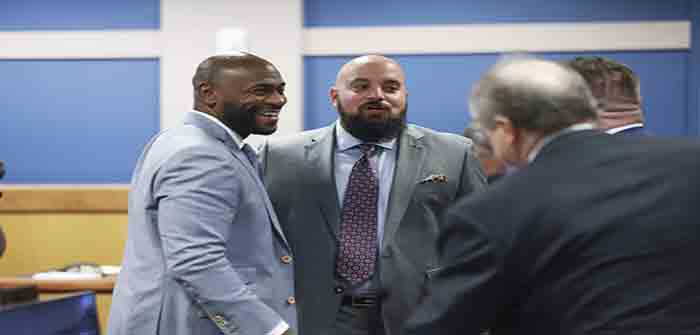 by Ashley Oliver at Washington Examiner
Fulton County District Attorney Fani Willis has paid massive sums to private sector attorneys for their services, and a portion of those relate to investigating and prosecuting former President Donald Trump, according to county records.
Nathan Wade, Willis's lead prosecutor in the case, has raked in more than half a million dollars from the Fulton County District Attorney's Office from January 2022 to August 2023, according to a payment history.
NEW COLLEGE OF FLORIDA FACES HOUSING SHORTAGE AND LIBERAL REVOLT AFTER DESANTIS 'EXPERIMENT'
Christopher Campbell, Wade's colleague at Wade & Campbell Firm, has been paid $116,670 from April 2021 to August 2023, the same records show.
Terrence Bradley, a former colleague of Wade's, was paid $74,480 from May 2021 to June 2022, according to the records.
Wade, a defense attorney who can bill by the hour, was hand-picked by Willis roughly two years ago to serve as special prosecutor in the Trump case. Wade is a former Cobb County fill-in municipal court judge who ran for Cobb County Superior Court and was defeated in 2012, 2014, and 2016. Willis chose Wade over career prosecutors who work on salaries, and while the legalities of that have not been questioned at this stage, some, like Phil Holloway, an Atlanta-based attorney for more than two decades, have found the use of Wade to be "unorthodox."
"It's certainly unorthodox and appears to be a cash cow for any lawyer paid by the hour," Holloway said. "I've been practicing criminal law in Georgia for 24 years, and I've never seen such an arrangement."
Willis, who began investigating Trump in February 2021,…
Continue Reading