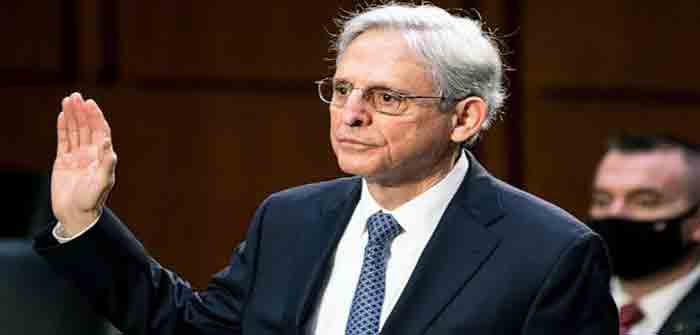 by Zachary Stieber at World Nation News Desk
Forty-six senators are urging Attorney General Merrick Garland not to interfere with Special Counsel John Durham's investigation into the origins of the counterintelligence probe of Donald Trump's campaign.
Durham is investigating the error-riddled probe that plagued former President Trump for years. The investigation has led to a former FBI lawyer pleading guilty to manipulating a key email regarding a former Trump campaign associate and charges against Russian analyst Igor Danchenko and former Hillary Clinton campaign lawyer Michael Sussman.
In his latest filing, Durham revealed that the White House and Trump's residences were surveilled while he was in office.
As Durham continues his work, Garland should respect his independence and make sure he has all the resources he needs, Sens. John Kennedy (R-La.), Rick Scott (R-Fla.), and nearly the rest of the Republican caucus in the upper chamber said in a letter (pdf) dated Feb. sixteen.
"As you are aware, Special Counsel Durham continues to uncover alarming information related to the origins of the FBI investigation into alleged Russian interference in the 2016 United States elections. Those findings include the highly concerning, and potentially criminal, manipulation and exploitation of federal law enforcement resources to target American citizens, including a presidential candidate, based upon fabricated evidence that had been procured and disseminated by individuals closely connected with a rival political campaign," the senators wrote.
"The fraudulent abuse of the FBI's investigative powers by those malign actors has left a dark stain on the reputation and credibility of the nation's premier law enforcement agency. We hope you agree that those responsible for that manipulation and exploitation must be identified and prosecuted to the fullest extent of the law by Special Counsel Durham. We further expect you will support his important work until all those responsible for the fraud committed upon the American people are brought to justice."…
Continue Reading