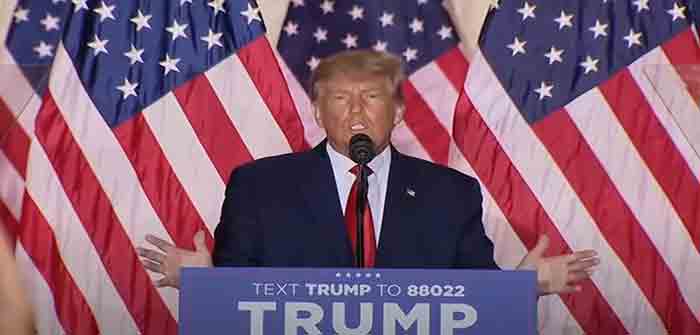 by Samuel Mangold-Lenett at The Federalist
Donald Trump finally made an announcement on Tuesday that he'd been hinting at for a long time; he will, once again, be running for president. Naturally, the internet and airwaves were flooded with people providing their perspectives on who the future of the Republican Party would or should be.
A considerable amount of the rhetoric surrounding Trump and his candidacy, however, remains incredibly cynical and appears to be guiding Republican voters away from the political framework that unleashed America's latent economic prowess and led to cultural wins previously thought impossible, such as the overturning of Roe v. Wade.
Republican voters need to be extremely skeptical of whose advice they take during this upcoming presidential election cycle. Instead of blindly advancing one candidate over another ahead of what is shaping up to be a bloody primary, Republican voters should remember the voices that led them astray during the 2016 presidential election cycle and remember what policies have improved the country's economic health and which contributed to its steady decline.
It should come as no surprise that many of the people currently calling for the Republican Party to move on from Trump and the unique brand of MAGA populism are proponents of the economic and cultural liberalism that gutted American industry and turned the culture into a dystopian hellscape.
Generally speaking,…
Continue Reading