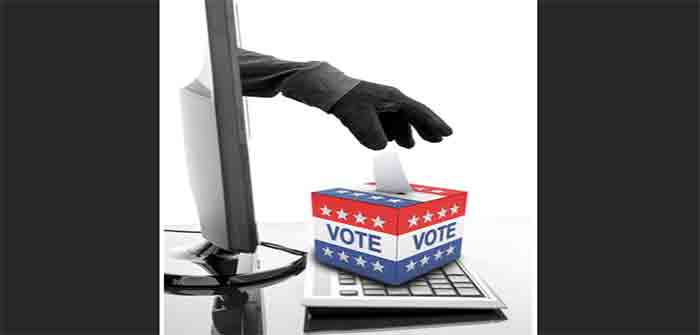 by Wendi Strauch Mahoney at UnCoverDC
Election integrity has been under scrutiny since the November 2020 general election, and many state legislatures have made attempts to beef up legislation to ensure greater confidence in future elections. Significant areas of focus for election integrity are accurate voter registration rolls, absentee ballots, election litigation, poll observation rules, funding for the management of elections, counting of the vote, election crimes, ballot harvesting/trafficking, drop boxes, voter id, voter registration timelines, and issues with voting assistance.
With these categories in mind, let's examine some key states that have addressed election integrity in 2021 and 2022. The discussion is not meant to be comprehensive of every state legislative action but is rather a snapshot of some of the resolutions and laws that stand out from various states. Swing states were examined as well as states that took a significant lead in the effort. Notably, of the five swing states examined, MI, PA, WI, AZ, and GA—Michigan, and Pennsylvania stand out as two states that have done very little legislatively to advance public trust in elections through legislation.
Highlights
Seven states that imposed new or stricter voter ID laws in 2021 are TX, IA, FL, MT, WY, GA, and AR. Fourteen states "created or expanded election-related crimes." Seven states "codified processes to ensure voters are notified of problems with their ballots and provided an opportunity to resolve the issue." Thirteen states put legislation in place to restrict mail-in voting. Five states tightened voter registration laws and requirements. Texas and Arizona are the two states that seem to show up consistently as making laws on election integrity. North Dakota, Arkansas, and Montana also made a good showing. Iowa appears to be the only state thus far to restrict early voting. Every Democrat opposed it.
Drop Boxes
Since drop boxes were such a point of contention for the 2020 election due to issues of ballot harvesting and, worse, ballot trafficking—they deserve special mention. Eleven states have introduced bills, according to the Voting Rights Lab. Bills have passed the first chamber in three states; GA, AZ, and ID. None have yet been signed into law.
It looks as though South Carolina and Wisconsin are seriously considering passing bills that would impose restrictions or prohibit the use of ballot drop-off locations. South Carolina and Wisconsin have bills that have passed the second chamber in each state. Among other things, South Carolina's H 3444 prohibits the use of drop boxes. Wisconsin's S 939 seems to be silent on the legality of drop boxes. However, it does stipulate who may deliver ballots and how many can be delivered by a designated person.
"No person designated to deliver a ballot may deliver more than two ballots for any election for a person who is not a member of the person's immediate family. Under the bill, 'immediate family' means persons who are related as spouses, as siblings, as parent and child, or as a grandparent or grandchild."
The courts in Wisconsin have been duking it out, however. Currently, the Wisconsin Supreme Court "upholds a ballot drop box ban" for the April election.
Absentee Ballots
South Carolina and Georgia have bills that have passed 1st chamber regarding who can vote by absentee ballot. SC H 4919 "creates a two-week early voting period preceding every general election" and "updates the absentee ballot form and requires a driver's license or another form of identification be provided for a person to obtain and return an absentee ballot in person." The South Carolina bill also creates felonies for officials, election workers, or candidates who "intentionally publicly reports the results of an absentee ballot tabulation prior to the close of polls."
GA S 241, among other things, tightens absentee ballot rules and establishes a hotline so that "electors can file complaints and allegations of voter intimidation and illegal election activities."
Twelve states have introduced legislation on referencing absentee ballots. Those states which have introduced legislation are GA, SC, AZ, CO, MN, MA, MO, NJ, OH, OK, TN, PA.
Notable State Legislation…
Continue Reading