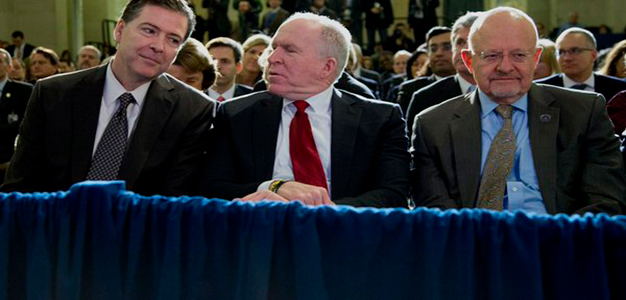 A letter published today (Monday, October 19, 2020) with the signatures of 50 "former intelligence" officials is a self-inflicted wound of comedy and absurdity wrapped in the specious claim of special expertise. Thank God none of these clowns still hold a position anywhere in the national security bureaucracy. Their inability to grasp basic facts and engage in simple reasoning perhaps explains why the Obama team abandoned American military and intelligence officials at Benghazi in September 2012 and why they considered ISIS as "a junior varsity" team.
Basically, this group of mediocrities are sure that the Hunter Biden emails are part of some nasty Rooskie plot:
. . . we write to say that the arrival on the US political scene of emails purportedly belonging to Vice President Biden's son Hunter, much of it related to his time serving on the Board of the Ukrainian gas company Burisma, has all the classic earmarks of a Russian information operation.
There is only one teeny, tiny problem. They have no facts to back up their deluded judgment, supposedly based on years of experience. Just goes to show that experience without real intelligence is no substitute for competence.
Let us start with the facts that are documented:
1. Hunter Biden signs a work order on 12 April 2019 with The Mac Shop in Wilmington, Delaware to recover data on the hard drive of a Mac Laptop damaged by water.
2. The repair is completed on the 17th of April. Hunter Biden is notified by email and phone that the laptop and hard drive are ready to be picked up. Total cost–$85. Hunter did not respond. (Running the recovery on the hard drive apparently was not an expensive proposition)…
Continue Reading