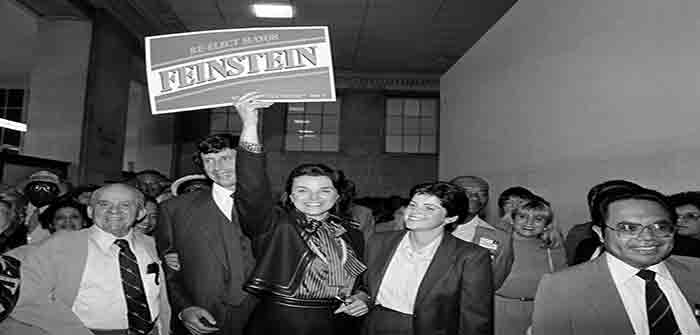 by Melissa Koenig at New York Post
US Sen. Dianne Feinstein, the trailblazing California Democrat who broke gender barriers throughout her five decades in politics, died Thursday night at her Washington, DC home following a number of health scares. She was 90.
James Sauls, Feinstein's chief of staff, confirmed her death in a mid-morning statement, saying: "Her passing is a great loss for so many, from those who loved and cared for her to the people of California that she dedicated her life to serving … There are few women who can be called senator, chairman, mayor, wife, mom and grandmother. Senator Feinstein was a force of nature who made an incredible impact on our country and her home state. She left a legacy that is undeniable and extraordinary."
The California Democrat was the oldest member of the Senate and had announced plans to retire at the end of her term.
Her death was first reported by ABC7 Insider. NBC News also reported her death, citing two sources familiar with the matter.
Feinstein cast her last vote in the Senate late Thursday morning. Her cause of death has not yet been confirmed…
Continue Reading