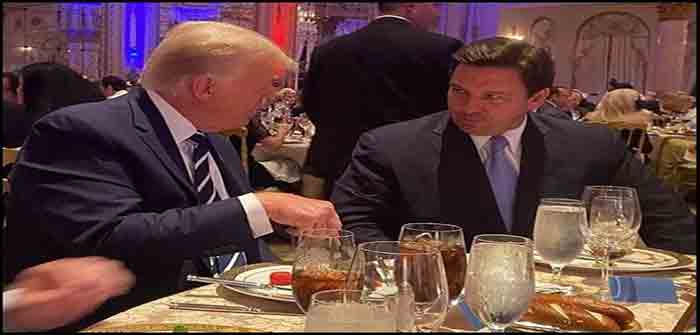 by Ben Whedon at Just the News
Following former President Donald Trump's Tuesday evening announcement that he would launch a 2024 presidential bid, Florida Republican Gov. Ron DeSantis sought to cool speculation on his own ambitions and to direct focus to the upcoming Georgia Senate runoff.
DeSantis cruised to reelection last week, handily defeating Democratic rival Charlie Crist by nearly ten points. Trump-backed Republicans did not fare quite as well and the GOP, though favored to win both chambers of Congress, lost the Senate while the control of the House remains undecided.
On Wednesday the Florida governor declined to weigh in on the 2024 presidential contest, saying at a press conference: "[W]e just finished this election, people just need to chill out a little bit."
"We have this Georgia runoff coming,…
Continue Reading