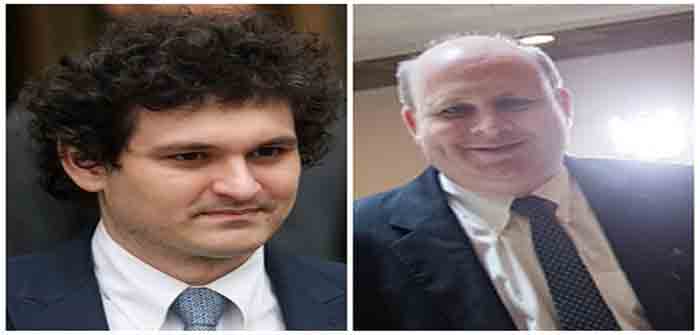 by Chuck Ross at The Free Beacon
First it was Hillary Clinton, Andrew Gillum, and the Black Lives Matter Foundation. Now add disgraced crypto kingpin Sam Bankman-Fried to Democratic superlawyer Marc Elias's list of controversial clients.
Mind the Gap, a political action committee founded by Bankman-Fried's mother, has paid Elias Law Group nearly $30,000 since February 2022, according to campaign finance disclosures. A lawsuit filed this week alleges that Bankman-Fried and his mother, Stanford Law professor Barbara Fried, conspired to make illegal campaign contributions to Mind the Gap.
Bankman-Fried's former company, FTX, revealed the scheme in a lawsuit against Fried, in which the law professor is accused of aiding and abetting her son's fraud against the cryptocurrency exchange.
It's the latest in a string of controversial clients for Elias, who as an attorney for failed Democratic presidential candidate Hillary Clinton commissioned an infamous dossier that falsely accused the Trump campaign of colluding with Russia to influence the 2016 election. Elias's firm has represented the Black Lives Matter Global Network Foundation, a left-wing group accused of misappropriating millions of dollars in donations. Elias also represented former Florida gubernatorial candidate Andrew Gillum (D.) in a 21-count federal fraud case.
It is unclear what services Elias Law Group provided Mind the Gap,…
Continue Reading