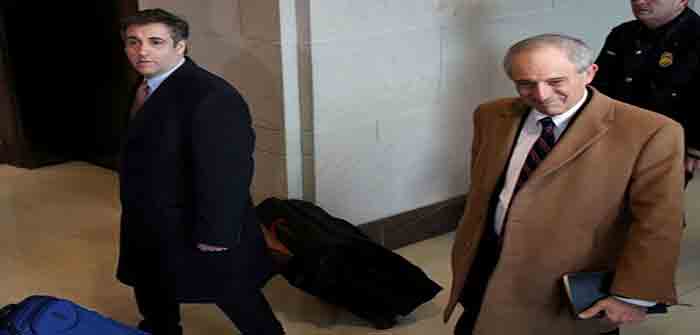 by Chuck Ross at The Washington Free Beacon
A Democratic operative linked to the Clintons claims he was the catalyst for the Manhattan district attorney's hush money probe into former president Donald Trump.
Lanny Davis, a lawyer for former Trump attorney Michael Cohen, told Politico that he sparked the investigation thanks in part to his political connections to Cyrus Vance Jr., the predecessor to Manhattan district attorney Alvin Bragg (D.). Davis said he was able to arrange interviews between Manhattan prosecutors and Cohen after Cohen was sent to prison on federal tax evasion charges. Davis, who said he knew Vance's father from the Carter administration, also said that prosecutors visited Cohen three times at the federal penitentiary.
"And that's how it began," he said.
Republicans are certain to point to Davis's admission to argue the Trump probe is politically motivated. House Judiciary Committee chairman Jim Jordan (R., Ohio) opened an investigation this week in Bragg's office amid growing speculation that Bragg will indict Trump. Bragg, who took over the Trump probe when Vance retired, is reportedly planning to charge Trump as early as next week in what would be the first criminal prosecution of a former president in American history. Jordan requested interviews with two former Bragg deputies who said that Bragg wanted last year to drop the Trump investigation.
A Republican source told the Washington Free Beacon that lawmakers are weighing a response to Davis, who served as special counsel to Bill Clinton and in 2016 was a prominent surrogate for Hillary Clinton.
Davis, who donated to President Joe Biden in 2020,…
Continue Reading