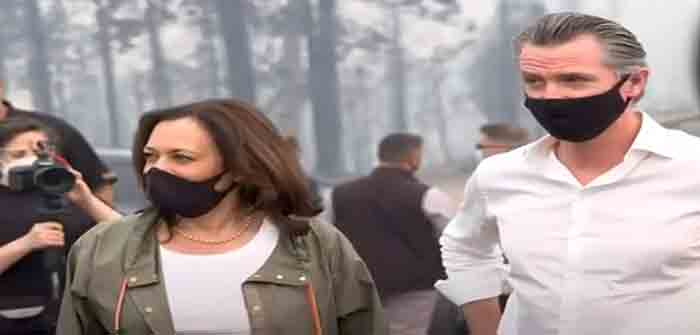 It's an all too familiar refrain to Californians. Federal officials are investigating whether a failure of a power company's equipment sparked the Bobcat Fire, the largest in Los Angeles County history. The fire has raged for a month, scorching more than 115,000 acres, damaging 83 homes.
The Bobcat Fire is just one of 27 major blazes continuing to burn throughout the state. More than 30 people have died in California from the flames and smoke, more than 7,000 structures have been destroyed, and millions of residents have been forced to breathe ash and endure orange-tinted skies filled with a haze so dense it blocks out the sun. Scientists estimate that the fires this year have pumped far more greenhouse gases into the air than the carbon dioxide emissions produced from providing power to the entire state.
Although fire season in California and across the West has become sadly inevitable, it's clear that some of those deadly infernos could have been prevented. A different utility company, Pacific Gas & Electric, was found to have caused the 2018 Camp Fire, the deadliest and most destructive fire in state history, a blaze that took 85 lives and razed nearly 18,900 buildings. PG&E's equipment is responsible for sparking more than 1,500 fires from June 2014 to 2017, according to an investigation by the Wall Street Journal.
PG&E filed for bankruptcy after pleading guilty to 84 counts of manslaughter in the deaths resulting from the Camp Fire after it was found to have repeatedly failed to maintain a transmission line that broke from a nearly 100-year-old tower, even though the line cut through a forested and mountainous area known to experience high winds. The company was forced to pay $13.5 billion to people who lost homes and businesses from the fire.
But how did it get to this point – why was a state-regulated business allowed to operate with such little fire-management oversight?
Prominent Democrats, including California Gov. Gavin Newsom and House Speaker Nancy Pelosi, have pointed to climate change as the main culprit behind the fires. But other voices on the left, including several consumer rights groups, argue that the Democratic leaders in the state, including Kamala Harris in her capacity as former attorney general, for years failed to hold PG&E and other utilities accountable as they spread vast sums of money in campaign contributions, lobbying, and other political-pay-to-play schemes around the state…
Continue Reading