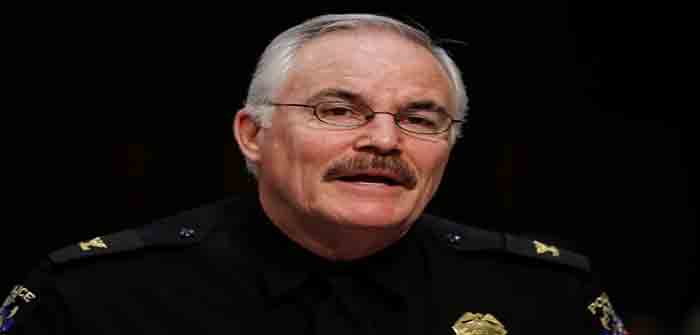 by John Solomon at Just the News
In a major blow to one of the Democrat-led Jan. 6 investigative committee's allegations, the Capitol police chief declared Monday there is no evidence that Republican Rep. Barry Loudermilk led a group of protesters on a reconnaissance mission the day before the riots.
Capitol Police Chief J. Thomas Manger, appointed since the Jan. 6 tragedy, wrote in a letter to Congress obtained by Just the News, that an exhaustive review of security footage found no evidence that the Georgia congressman did anything other than give constituents a tour of some congressional office buildings.
In fact, the chief said, the congressman didn't even enter the U.S. Capitol with the group.
"There is no evidence that Representative Loudermilk entered the U.S. Capitol with this group on January 5, 2021," Manger wrote in a letter to Rep. Rodney Davis, R-Ill., the ranking Republican on the House Administration Committee. "We train our officers on being alert for people conducting surveillance or reconnaissance, and we do not consider any of the activities we observed as suspicious."…
Continue Reading